We cordially invite you to the first show of the concert-performance "Little Thunder. Saint Catherine of Siena", which will take place on March 5 at the headquarters of the Grotowski Institute in Wrocław "Na Grobli.
Details and all information are available in the event on Facebook:
The show ends over a month's residency of the artistic group creating the performance in the forest base of the Institute in Brzezinka near Wrocław: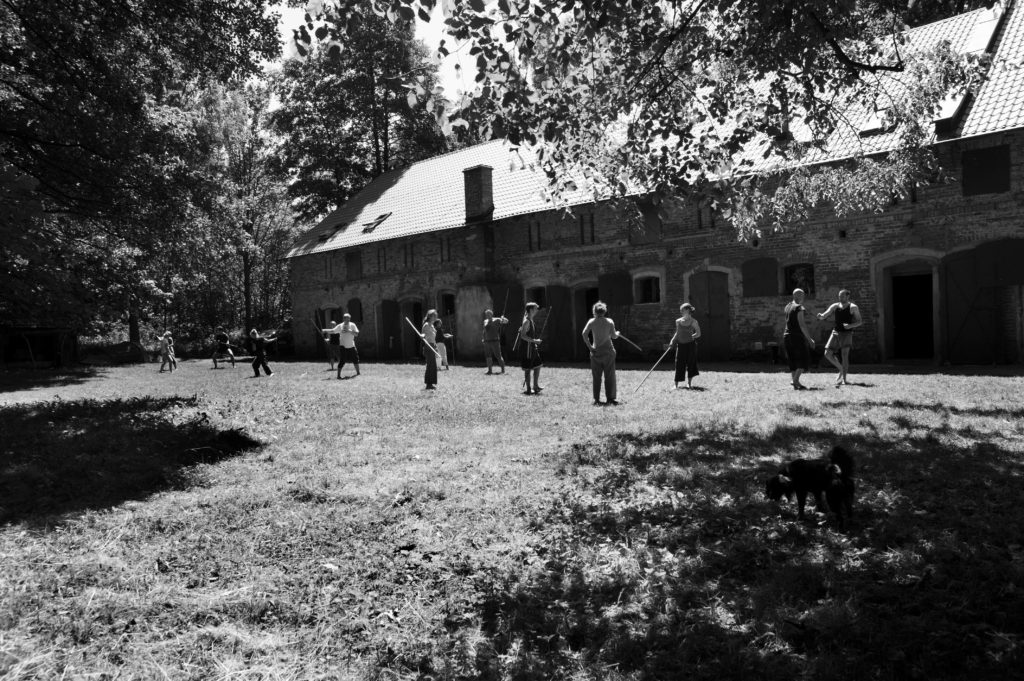 CREATORS AND PERFORMERS

Composer:
Katarzyna Szwed
Authors of the text:
Julianna Bloodgood
Danielle Blackbird
Director:
Julianna Bloodgood

Music Director:
Lilianna Krych
Artist:
Julianna Bloodgood
Olga Kunicka
Rhianna Compton
Paulina Krupa
Nene Barini
Sarai O'gara
Ditte Berkley
Rafal Habel
Project coordinator:
Radoslaw Wojcik
Production:
Warsaw Stage Society

The song "Little Thunder. Saint Catherine of Siena" was co-financed by the Ministry of Culture and National Heritage from the Culture Promotion Fund as part of the "Compositional Commissions" program implemented by the National Institute of Music and Dance.