The Association is engaged in the production of cultural events such as concerts, theater and opera performances, the financing of which is based on self-obtained grants and grants. We cooperate with national and local government cultural institutions, as well as with other NGOs.
The most important activities of the association in recent years include:
Productions of operas and performances (the most important items)
"Tragedy or image of the Death of the Holy John the Baptist, the Messenger of God" Jakub Gawatowice – a performance produced in cooperation with the Chorea Theatre and the Art Factory in Łódź. Dir. Waldemar Raźniak, sick. Liwia Bargieł (2018) http://www.chorea.com.pl/pl/spektakle/tragedia-jana/
"The Rape of Lucrezia" by Benjamin Britten with the participation of the Britten-Pears Foundation, the Teatr Wielki – Polish National Opera, the Fryderyk Chopin University of Music and the Theatre Academy. A. Zelwerowicza (2013) – exhibited 8 times in the Old PAP Printing House in Praga and at the Miskolc SZEM Festival 2014 in Hungary;
"Orlando Paladino" by Joseph Haydn – an opera made in cooperation with the Acting Department of the Theatre Academy. A. Zelwerowicz in Warsaw, the Vocal Faculty of the Fryderyk Chopin University of Music and the Faculty of Stage Design at the Academy of Fine Arts in Warsaw (January 2015).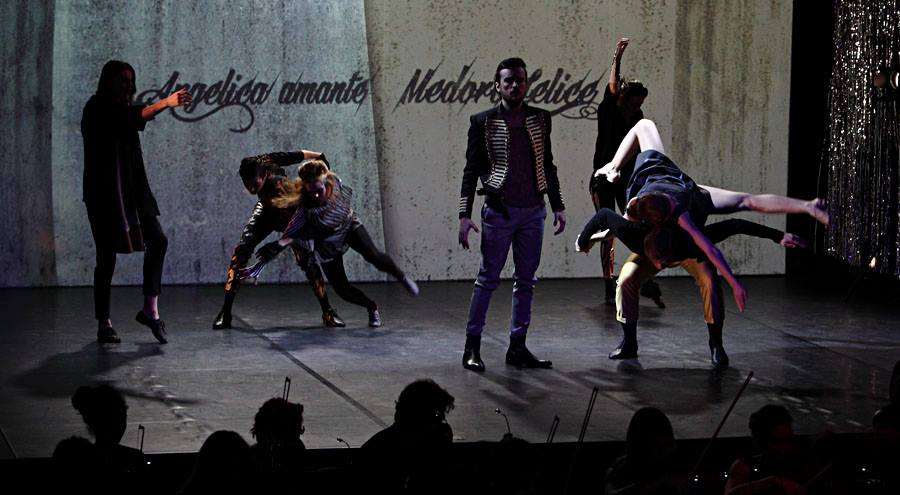 "Aspern Suite" – video-opera to the music of Salvatore Sciarrino, produced by the National Cultural Center (culture on the web program), Hashtag Ensemble, Joanna Freszel, dir. Pia Partum, video by Aleksandra Ołdak (2020) https://www.youtube.com/watch?v=V5P3WdvttWQ
Organization of concerts
Compositional commissions:
Organization of concerts of the Choir of the Warsaw Stage Society

J. S. Bach – Passion according to St. Jana (2012, 2014)
J. S. Bach – Passion according to St. Mateusza (2010, 2011) – Polish-Dutch project in cooperation with the C.O.V. Choir. Haarlem
Cornelius Cardew – "The Treatise" – movement and sound performance during the Warsaw Autumn Festival (2016)
Antoni Radziwiłł – "Faust" – opera conducted by Marta Kluczyńska (Nieborów 2018)
In. A. Mozart – "Don Giovanni" as part of the Young Stage of the Warsaw Chamber Opera (2014)
About. Kolberg – "The King of Shepherds" in cooperation with the Collegium Nobilium Theatre (2004)
A cappella concerts, recordings of choral and oratorio music, cooperation with orchestras and others.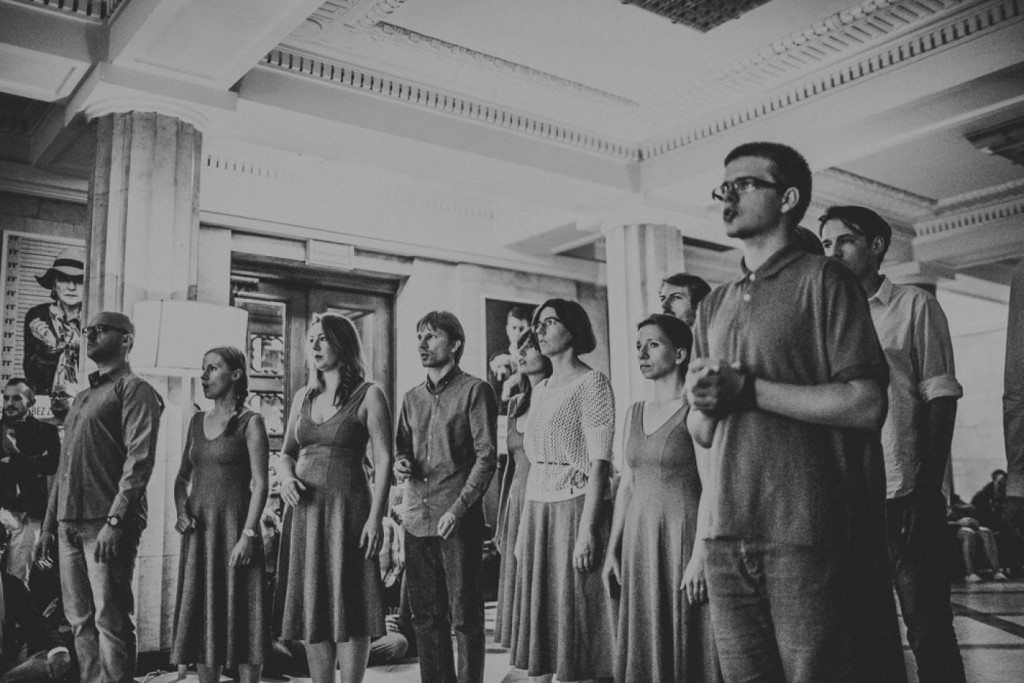 Educational and art dissemination projects
artistic courses and workshops for children and adults as part of the "City of Art" project in Jarosław in cooperation with the Centre for Culture and Promotion in Jarosław (2011, 2012, 2013);
project "Mokotów Music Salons" in cooperation with the m.st Office. Warsaw district of Mokotów (2014) – concerts in private apartments of Mokotów residents
summer workshops of the WTS Choir (Mierkinie 2009-2017)